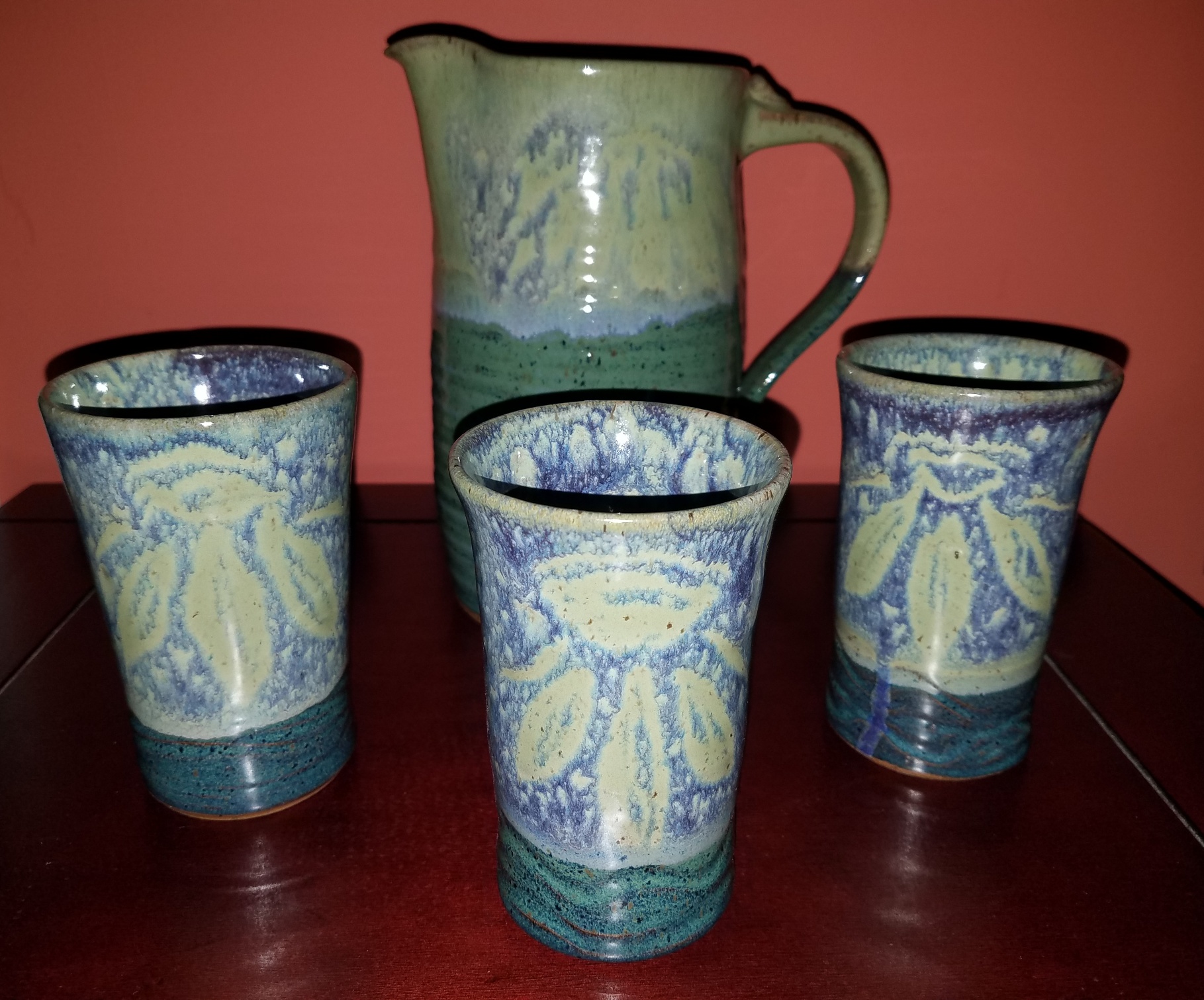 April'S Featured Potter: Judy Hoffman-Bolton
Our Potter's Spotlight will feature Judy's work in the guild shop
for the entire month of April.
Join us at the Ceramic Arts Center (CAC), 13 South Church Street in Waynesboro, on Sunday, April 7th from 1:00-4:00 p.m. for light refreshments at an opening reception for Judy Hoffman-Bolton.
Join us on Sunday, April 7th at the Ceramic Arts Center, 13 S. Church Street, Waynesboro from 1-4 as we launch our 2019 Featured Potter's series by showcasing guildmember, Judy Hoffman-Bolton's pottery.
Pottery sparked Judy's interest in 1975 when she enrolled in a pottery class at the local community college, and ever since, it has been a passionate, engaging and fulfilling part of her life.
Her primary focus is on functional ceramics and she takes pleasure in the meditative rhythm of the wheel, the contemplative exercise and in-the-moment opportunity to create something unique and aesthetically pleasing out of a simple ball of clay.
She produces pieces that become integrated into someone's daily living as she is a master at creating mugs that beg to be filled and held, jars holding treasures with lids that want lifted for a peek inside, and bowls and trays that compliment the foods being served.
Judy is appreciative of the community of artists with creative ideas, innovative applications and techniques. She is committed to giving back to the community as she is one of the first to volunteer and provide pottery donations to support worthwhile fundraising efforts such as the Potter's Bowl, Council for the Arts, Land Conservancy Art Auction and many other regional fundraisers.
She recently ended a 30 year career with Johns Hopkins University School of Public Health, and is enthusiastic for what direction the clay takes her and what emerges next. She knows there are so many avenues to explore in this medium...... she feels that it feels limitless. Stay tuned.
Judy's pottery is also available for purchase at the Ceramic Arts Center, and at Gallery 50 in Waynesboro PA.