JBR: 2012 Jar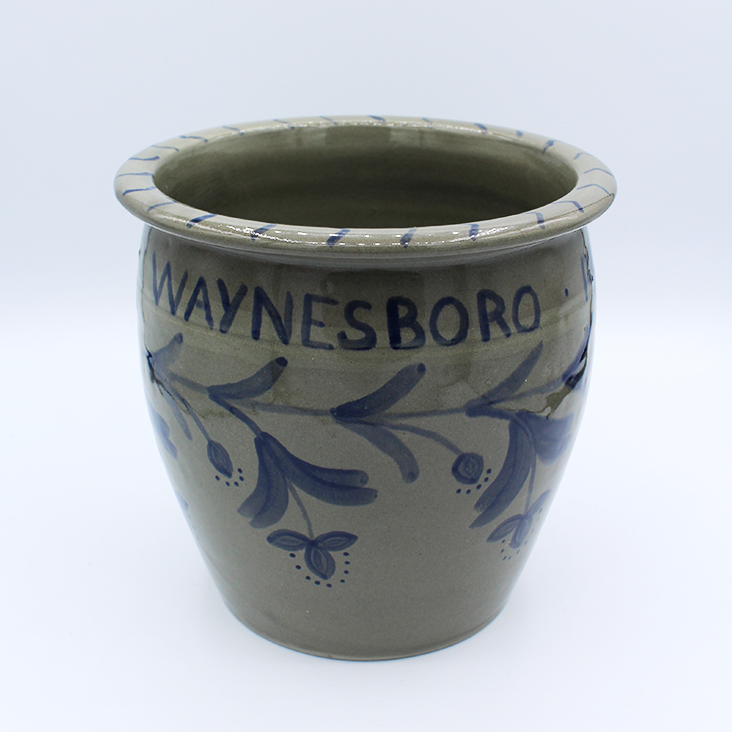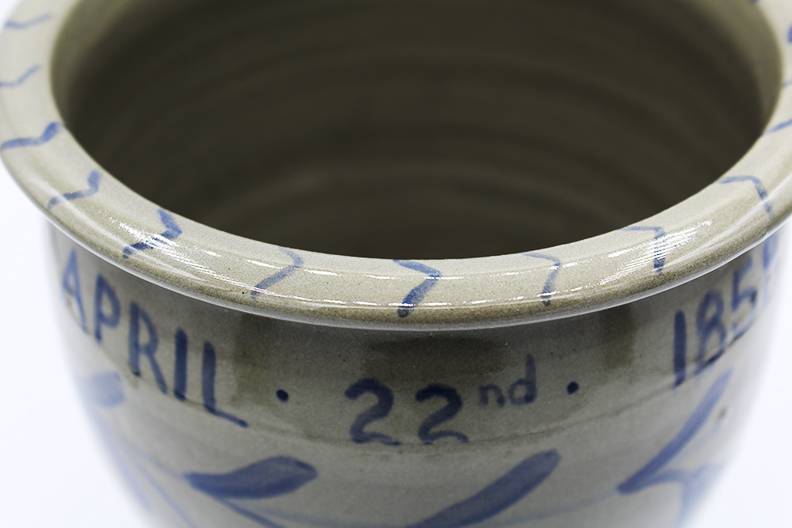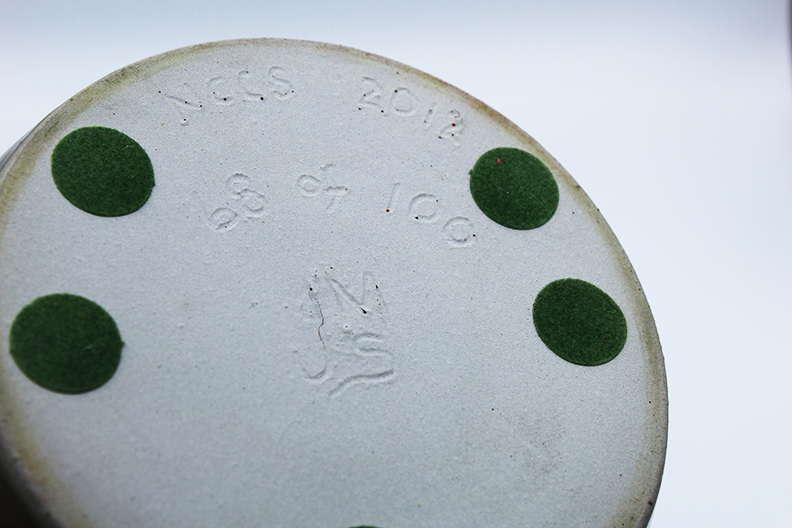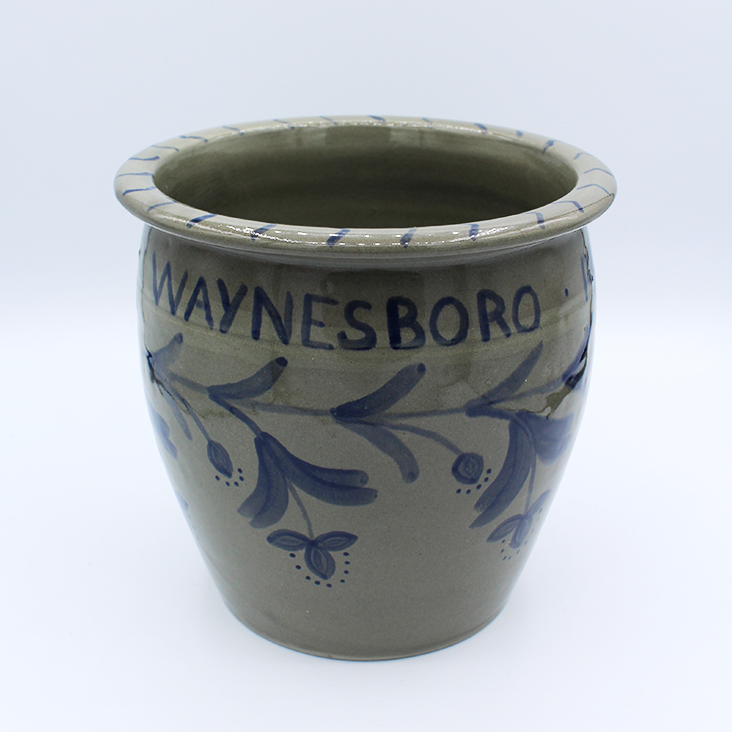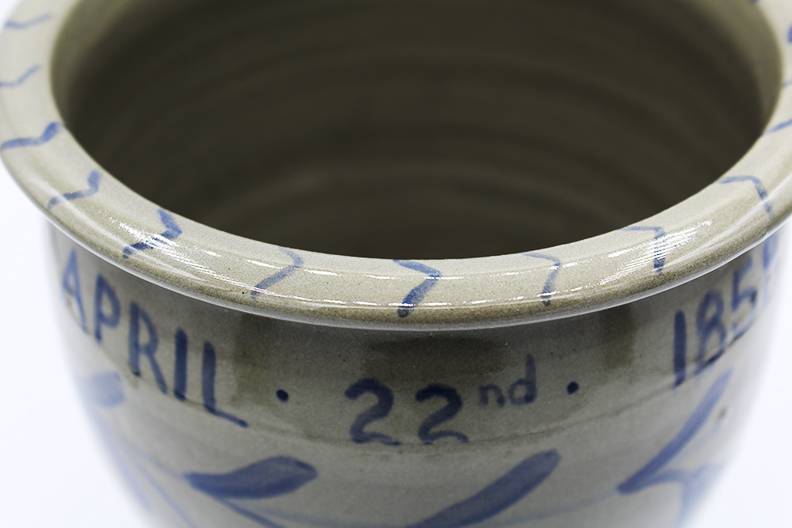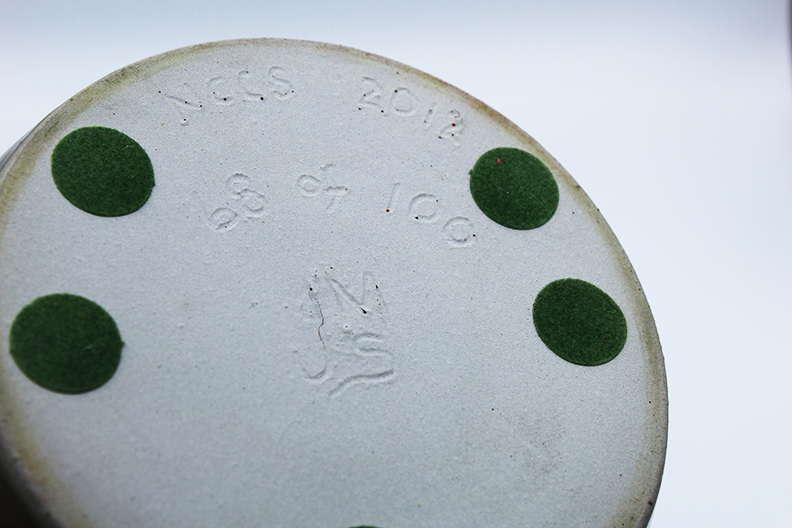 sold out
JBR: 2012 Jar
The 13th annual series of Bell Family Reproductions is an earthenware jar, created by former Guild Executive Director James Smith. The 2012 reproduction is a lead-based glaze decorated with gray slip and cobalt blue brushwork, made to appear as a salt-glazed stoneware piece. The initials JWB – John Bell's son John William, the maker of piece – are printed on the base of the original. Below the cobalt decorated rim in block lettering is the date April 22, 1858 and the location Waynesboro, PA. Twelve stylized tulips decorate the circumference of the body below the lettering.
The jar measures 6" in height and 6" in diameter at the top neck.
This piece is sold out.